Custom Amish Kitchen Cabinets
---
Amish Kitchen Cabinets
Are you disappointed with the options of kitchen cabinets available at your local big box store? From their "cookie cutter" lack of uniqueness to their cheap particle board shelves and drawer slides. You have decided that your next set of kitchen cabinets is going to be custom built the way that you want them. Good for you, we couldn't agree with you more.
Our handmade Amish cabinetry is not like all the others. More like custom furniture, our cabinets are meticulously hand crafted in genuine Shaker, Traditional, Mission and Craftsman styles to bring character and substance to your home. Expert Amish cabinet makers build all the components using time-tested traditional methods of construction.
Your kitchen cabinet starts off with your thoughts and ideas. Usually we work with your drawings or your designer's drawings to produce your perfect kitchen. Before we build your kitchen cabinets we will ask you a number of questions to make sure that our past experience gives you the best fit and function to meet your specific needs. We provide you with sample stains on various woods to make sure that we all agree on your requirements. We can provide matching display cabinets, bookshelves, fireplace mantles, entertainment centers or custom furniture for your home.
What kind style are available for my kitchen cabinet?
Barn Furniture specialize in various styles:
Mission
Arts & Crafts
Traditional
Greene & Greene
Colonial
Shaker
If there is a specific style that you're interested in that isn't listed please contact us.
What type of wood is available for my kitchen cabinets?
One of the wonderful things about wood furniture is the myriad of options available. While Barn Furniture has specialized in oak furniture we also offer custom made pieces in various other species in both quarter sawn and plain sawn:
White Oak
Red Oak
Cherry
Mahogany
Soft Maple
Hard Maple
Northern White Pine
Northern Yellow Pine
If there's a specific wood that you're interested in that isn't listed please contact us.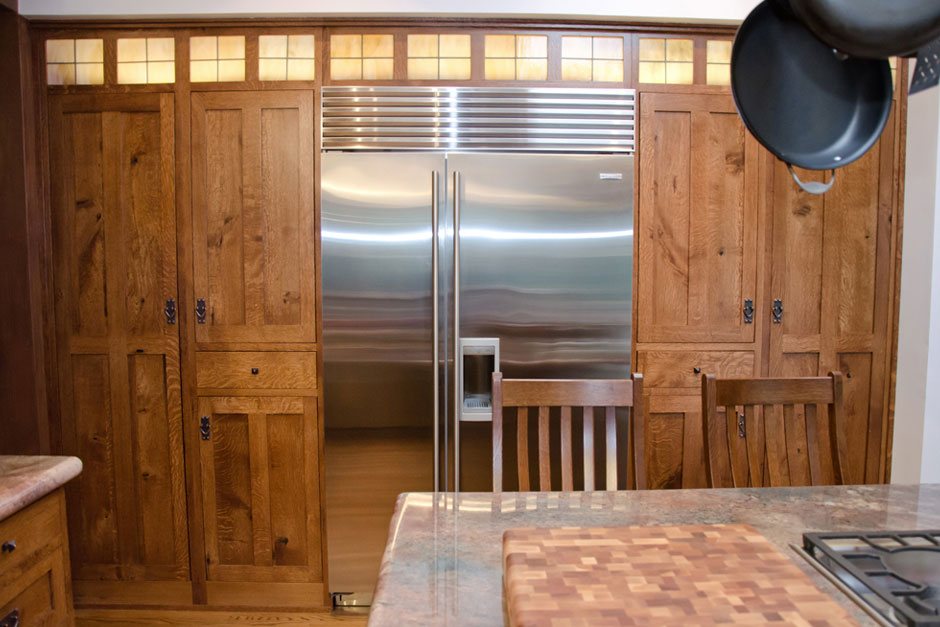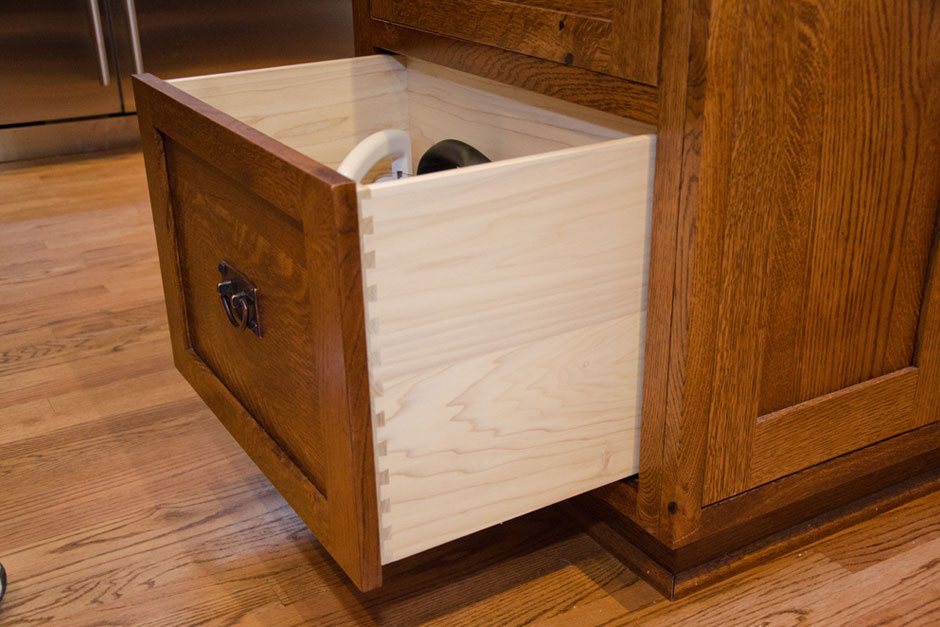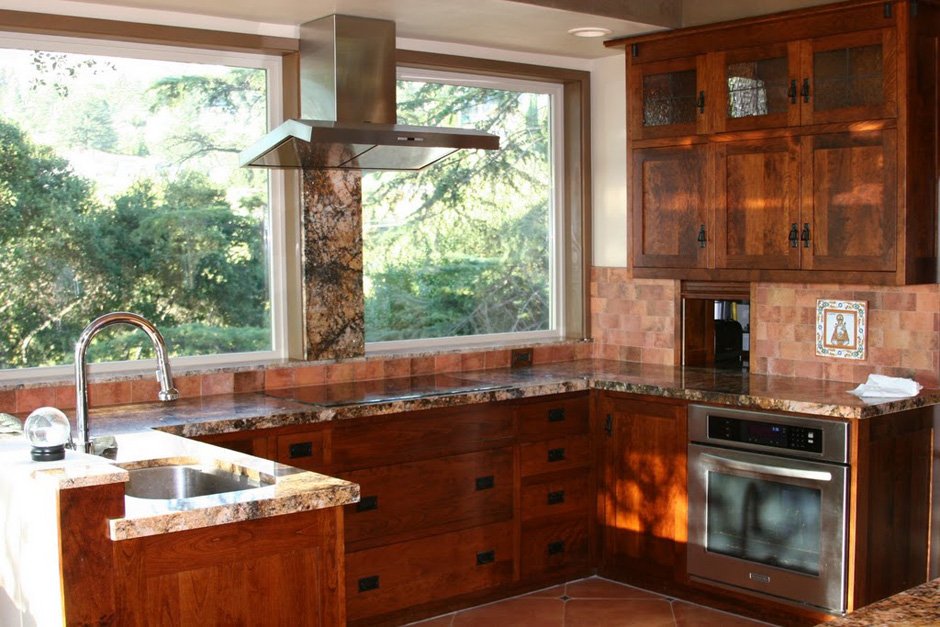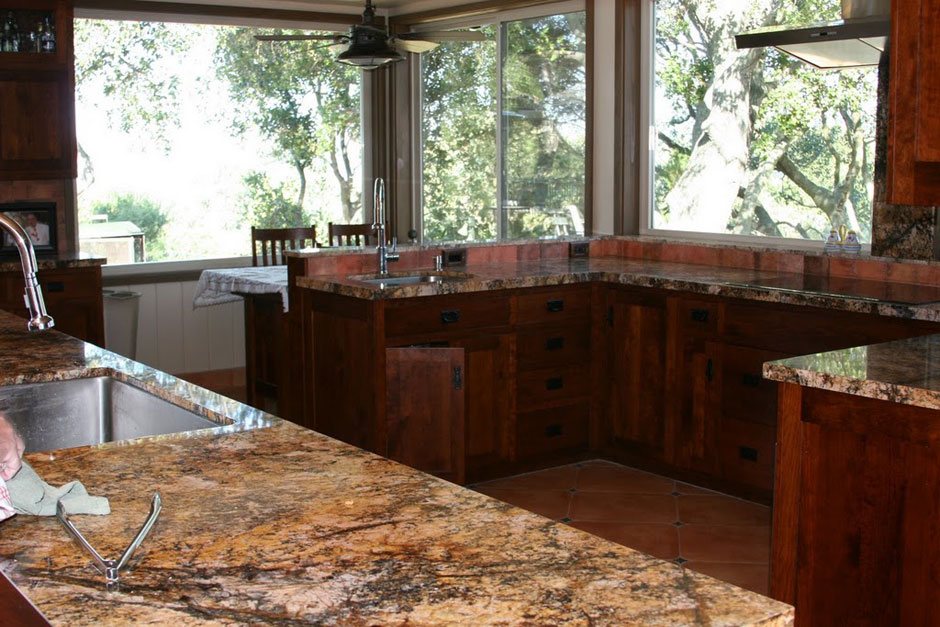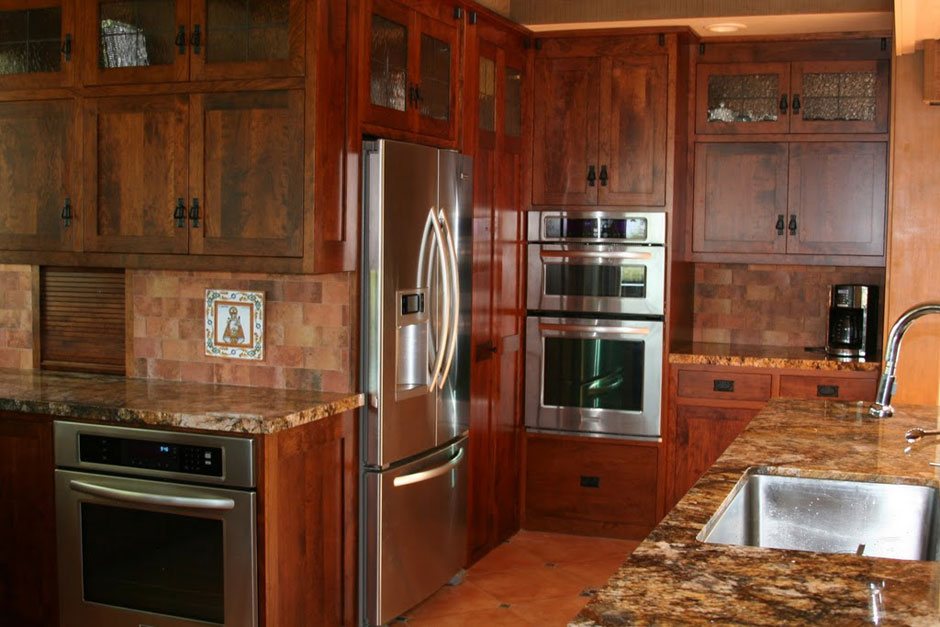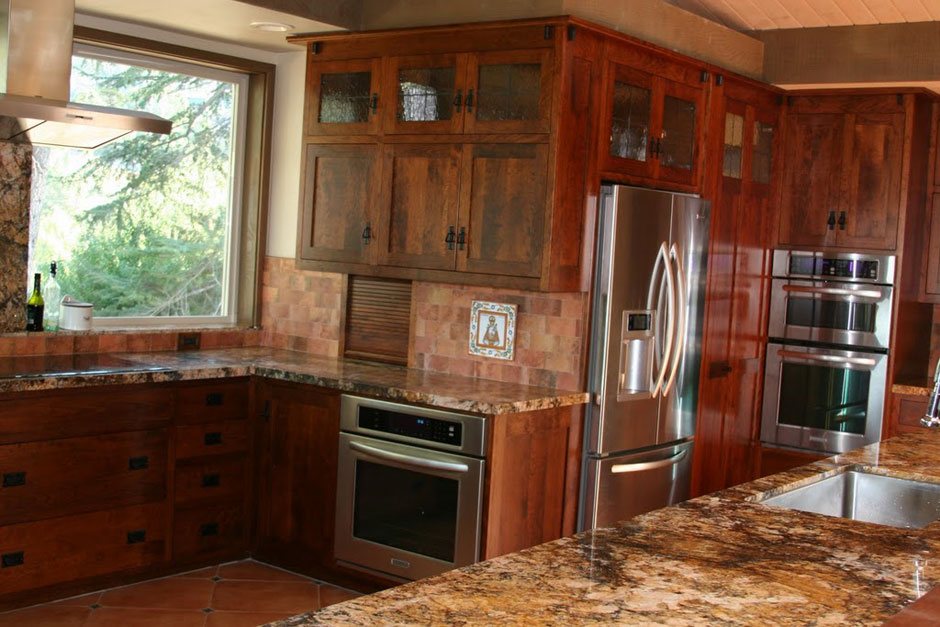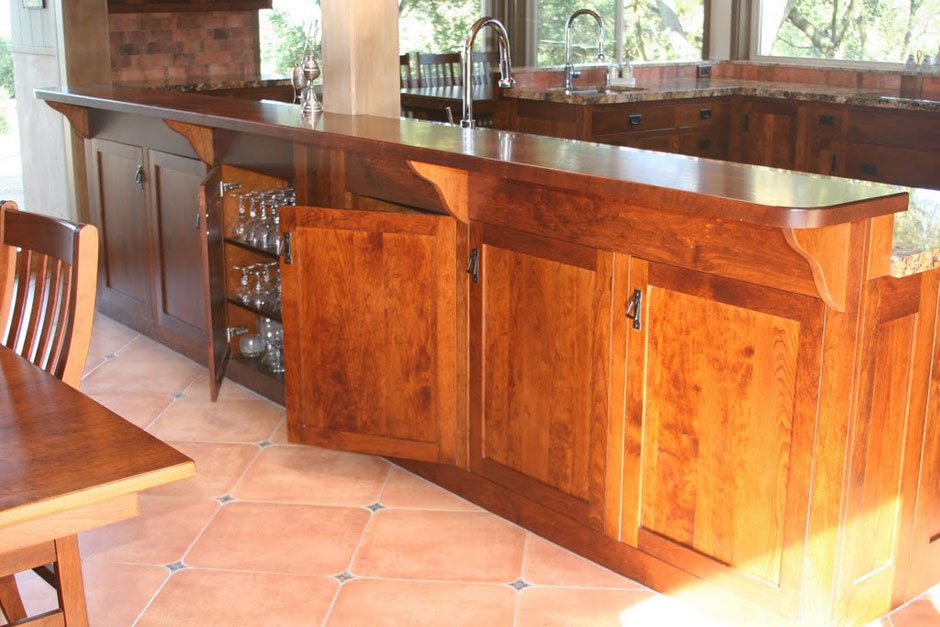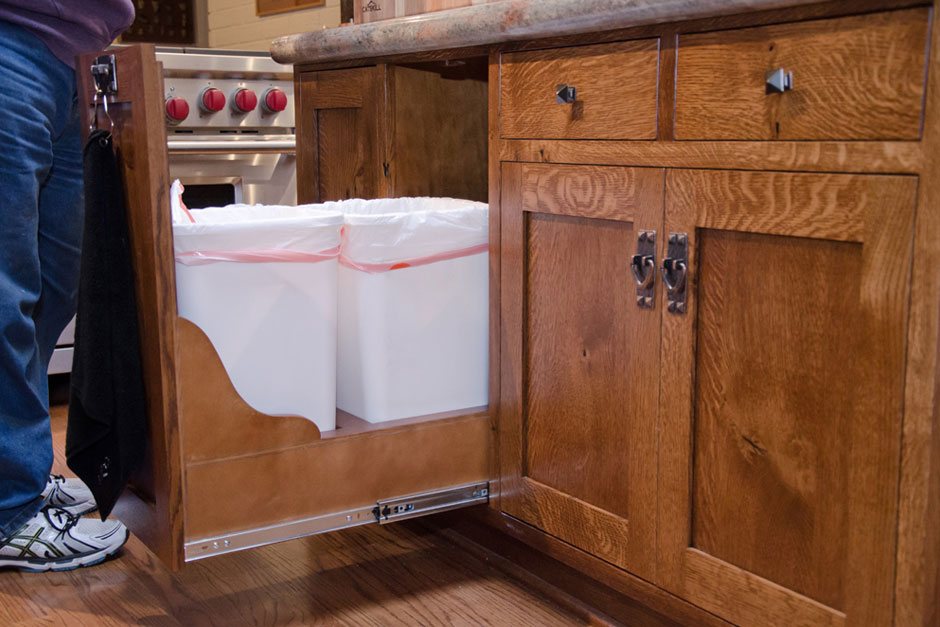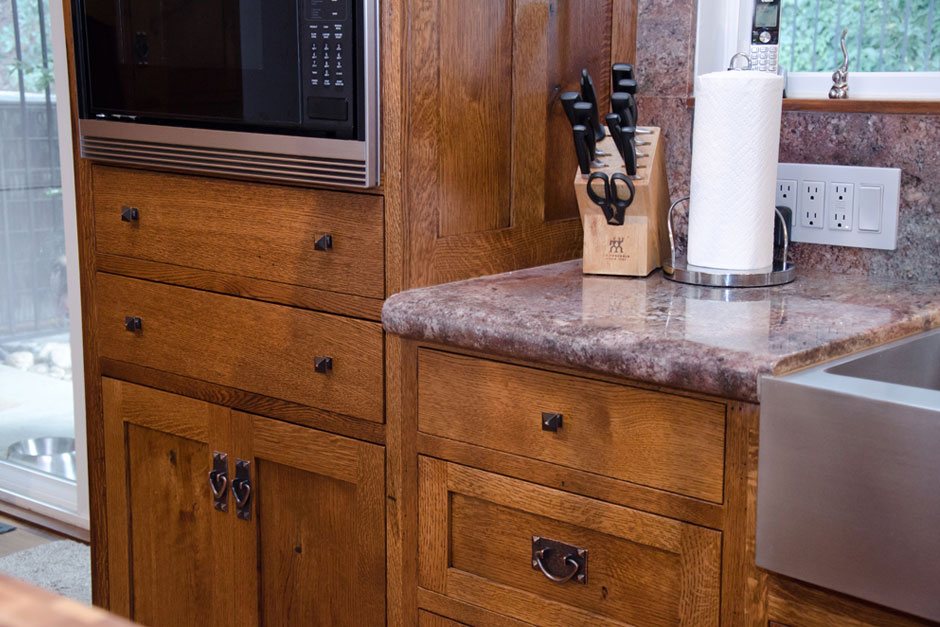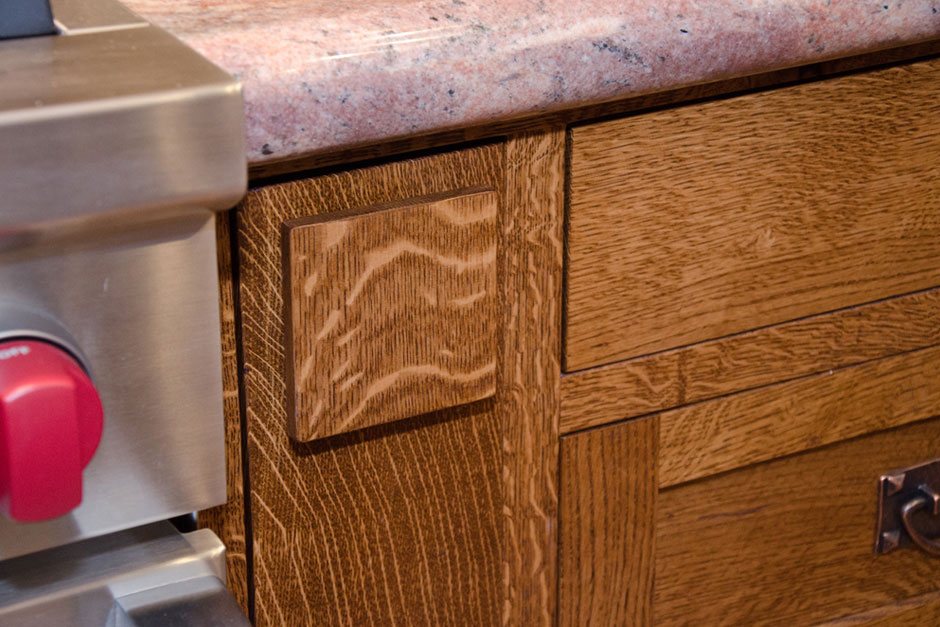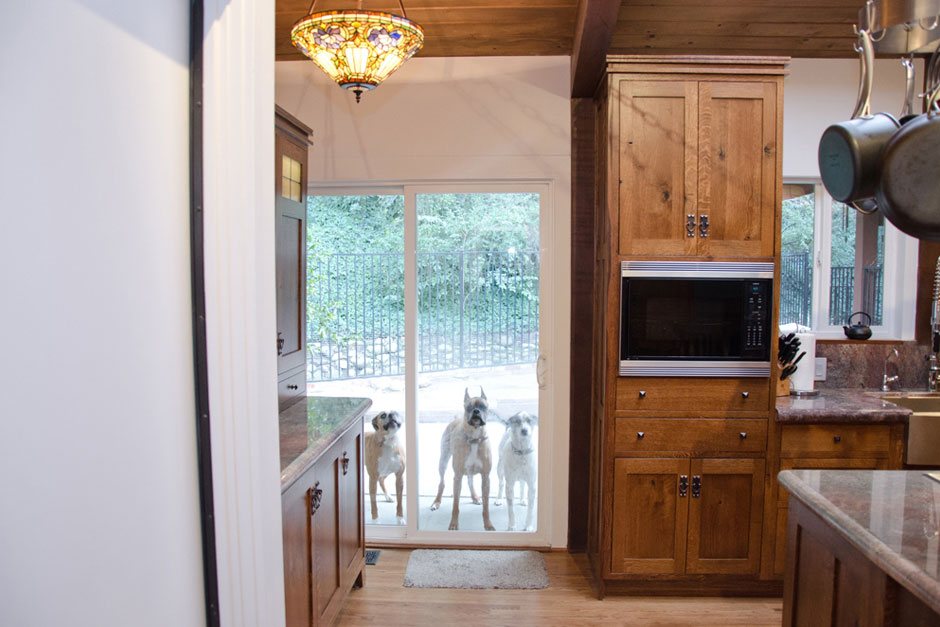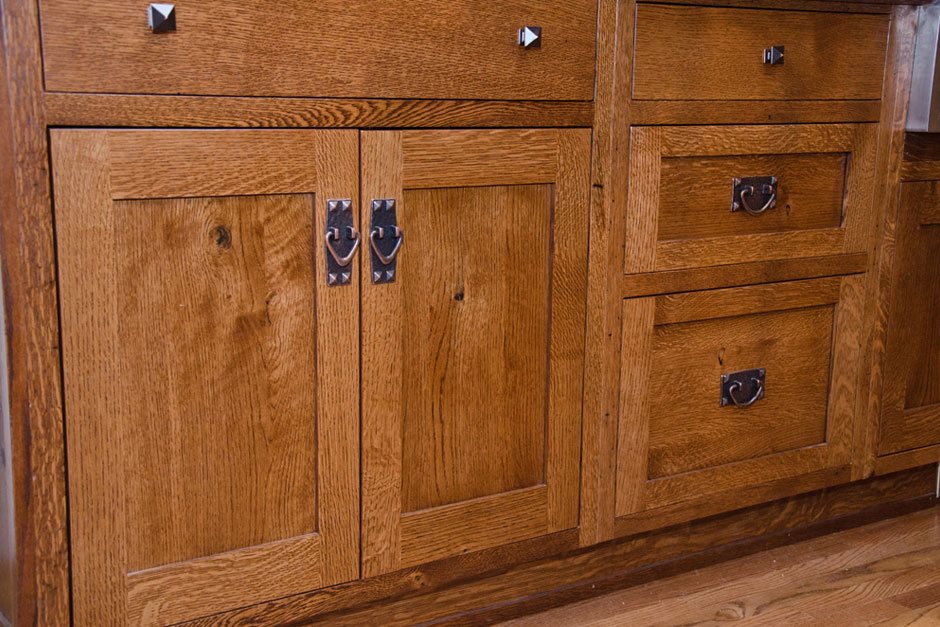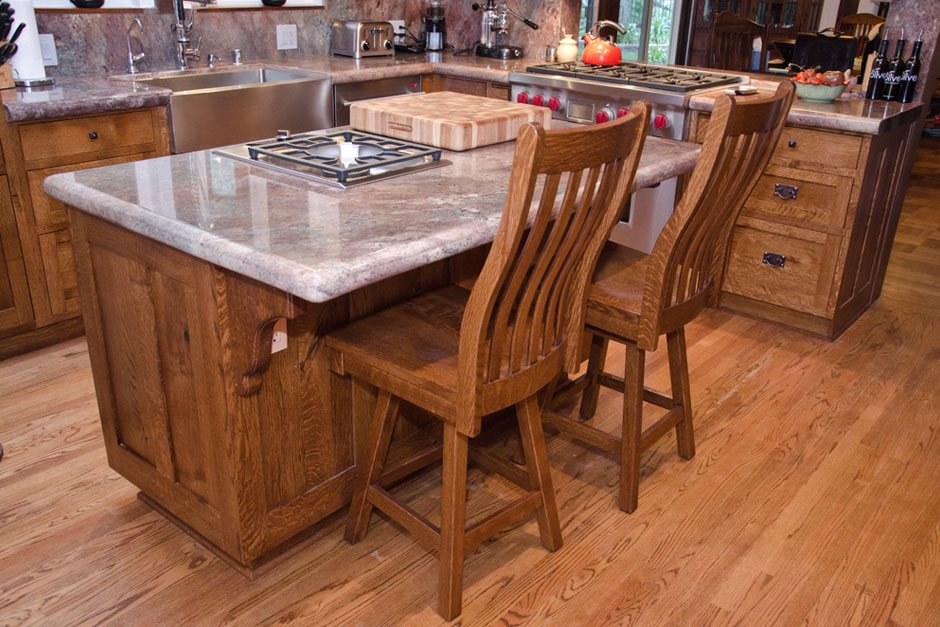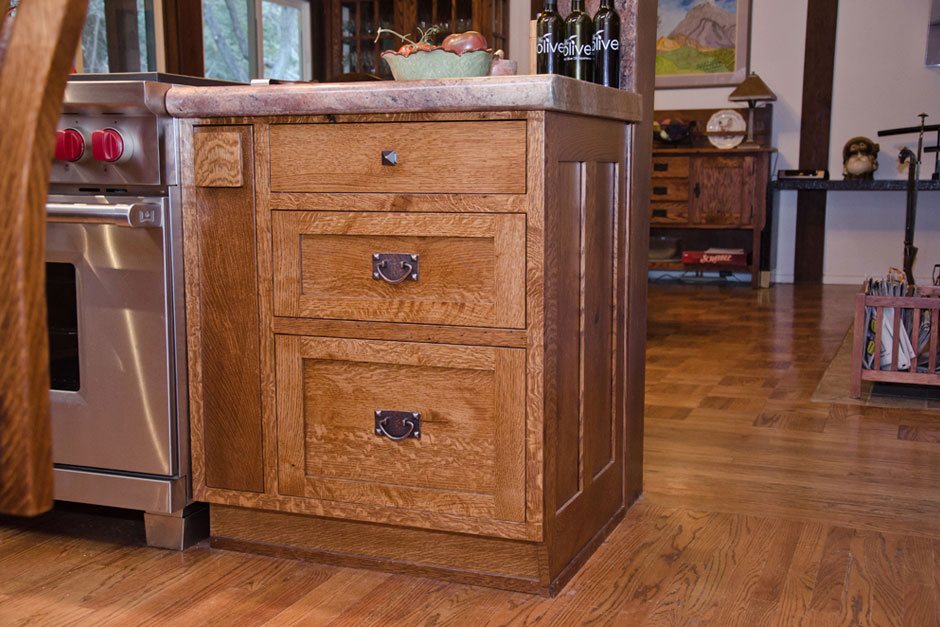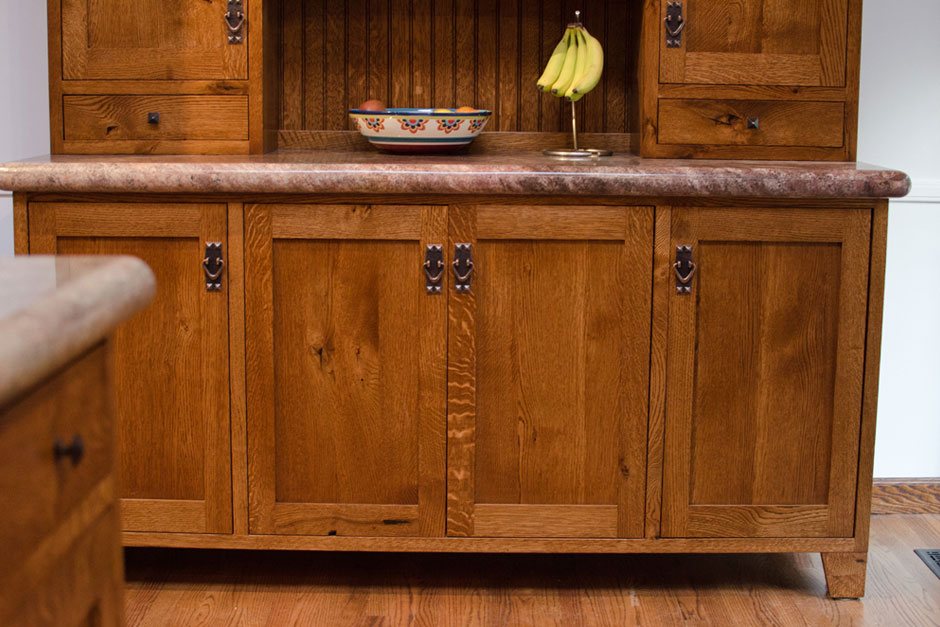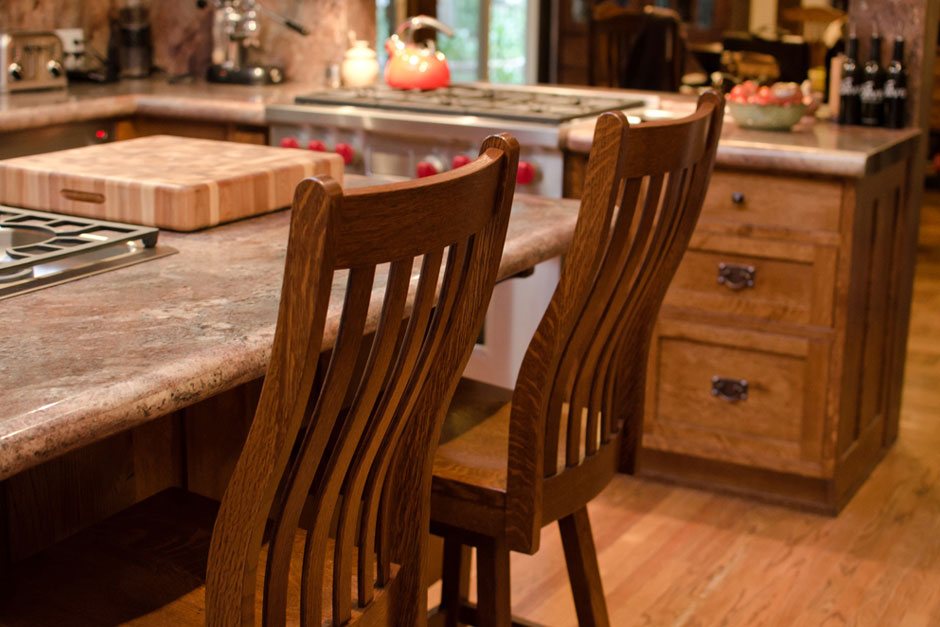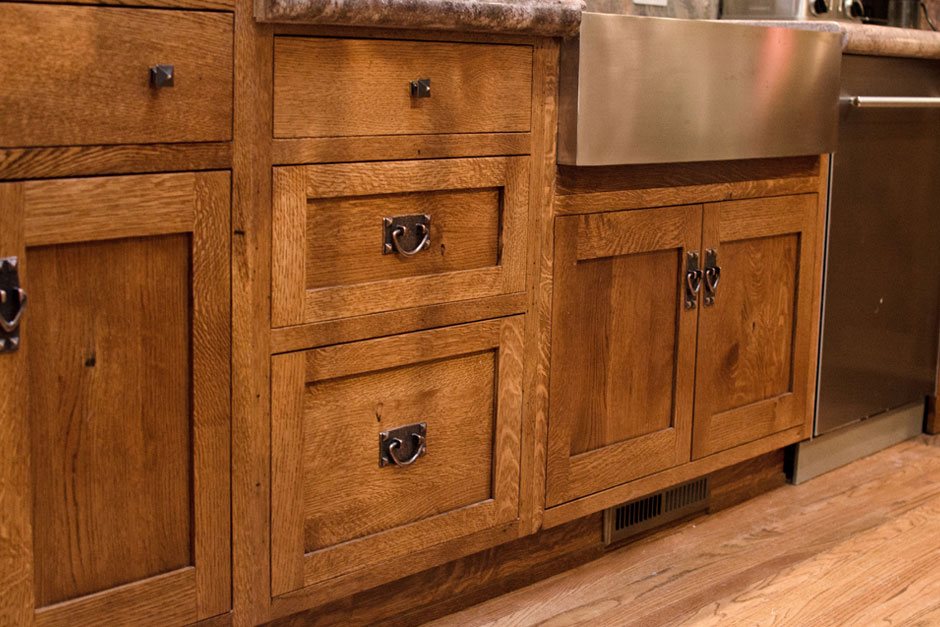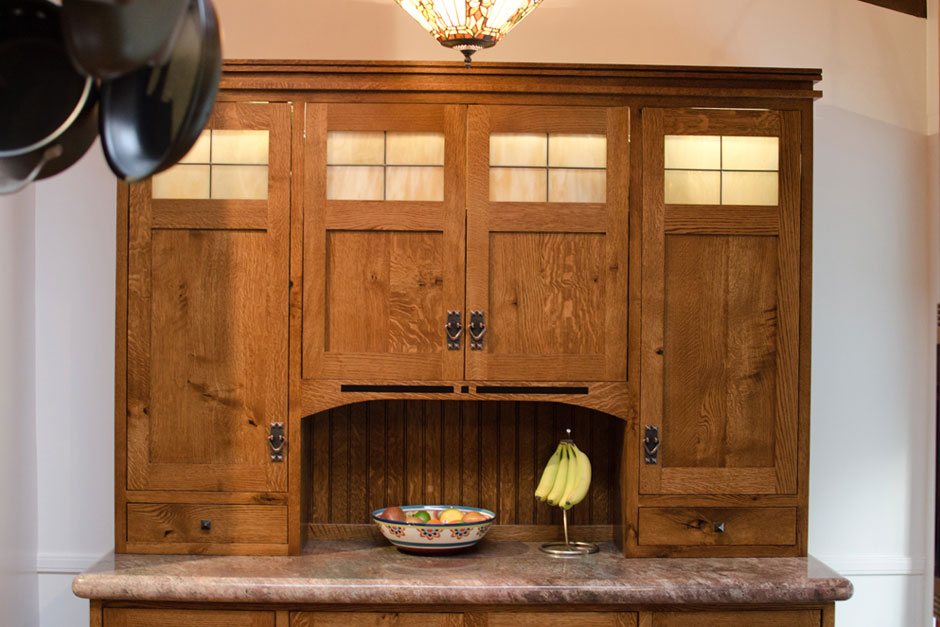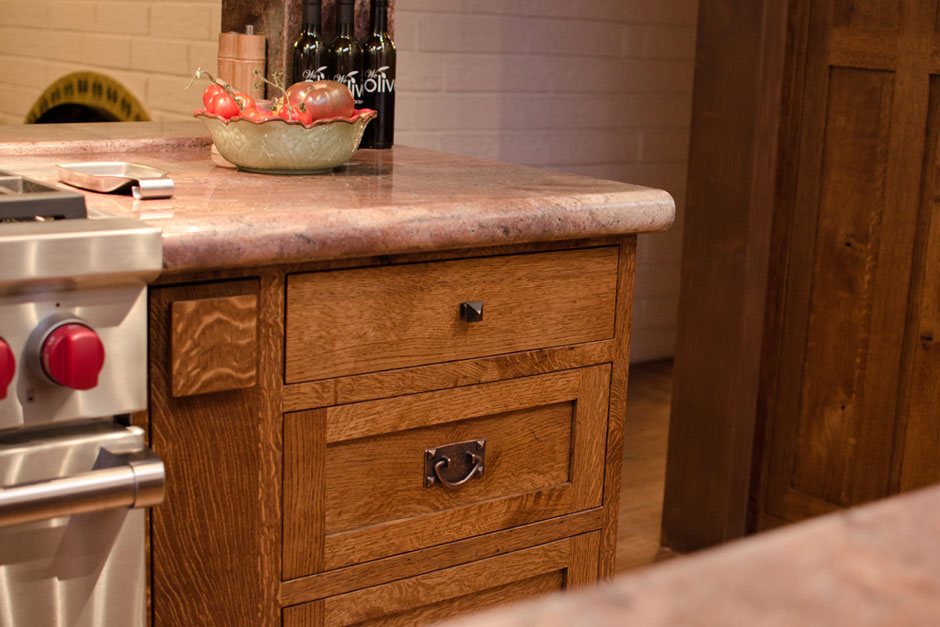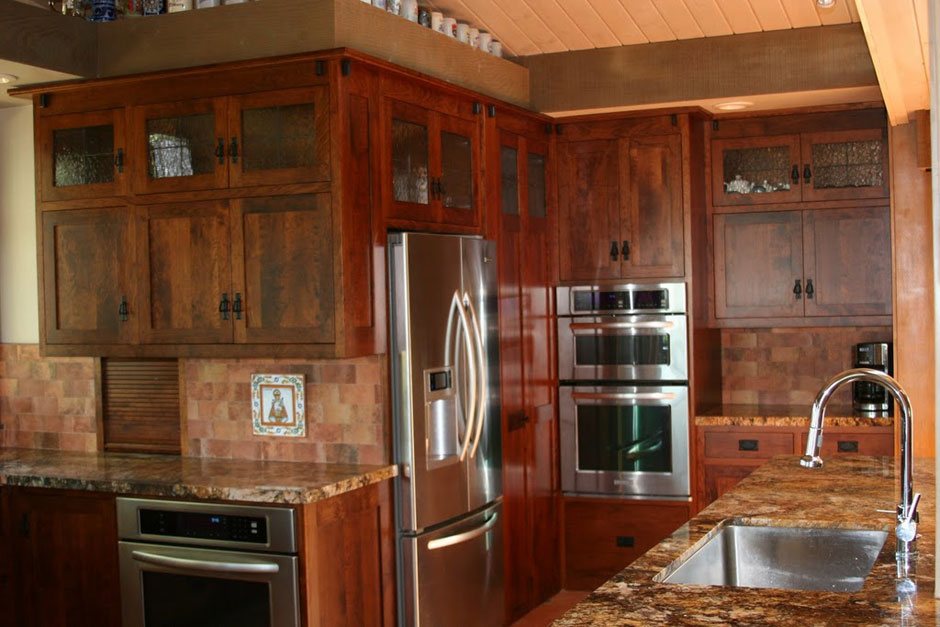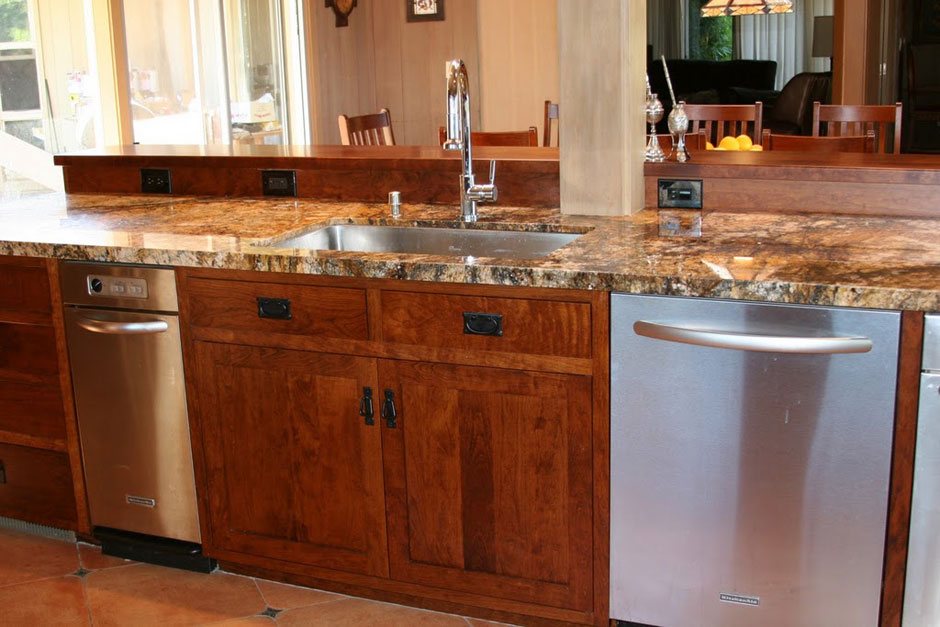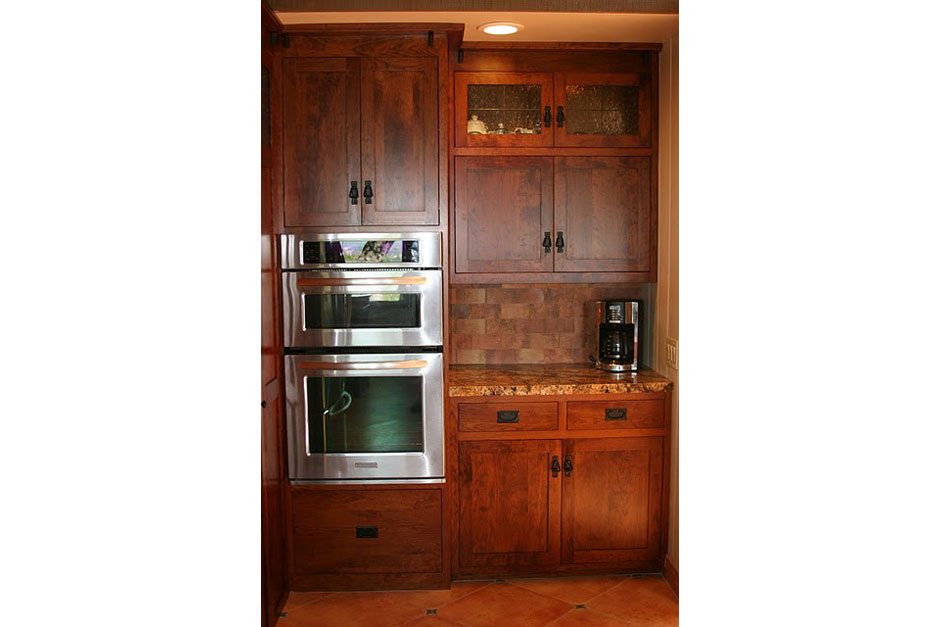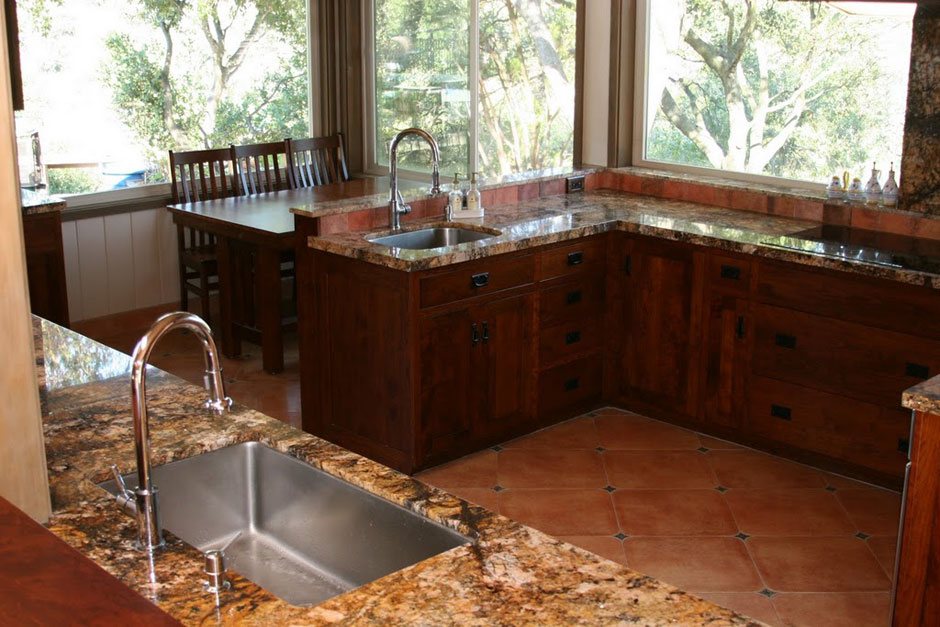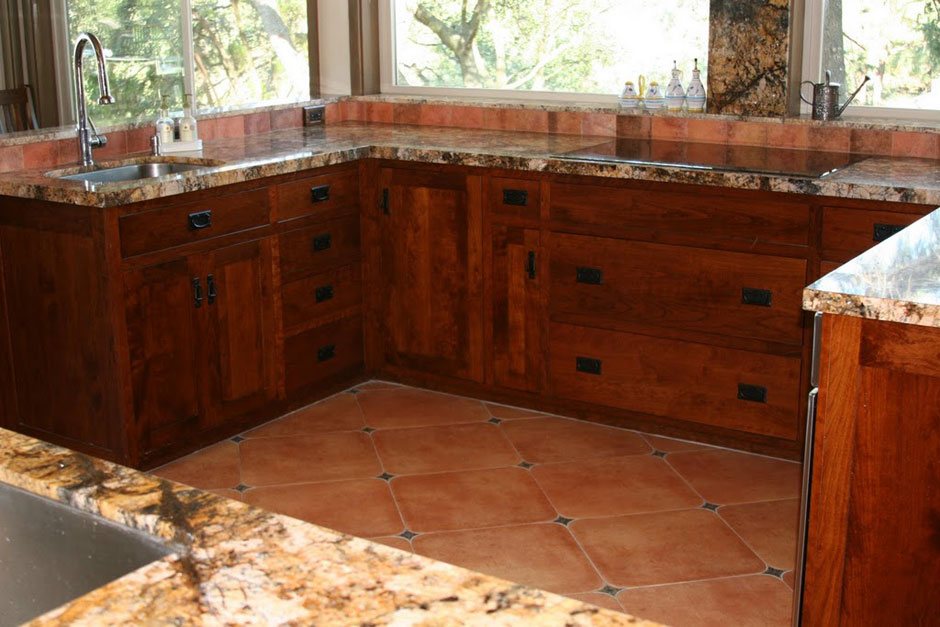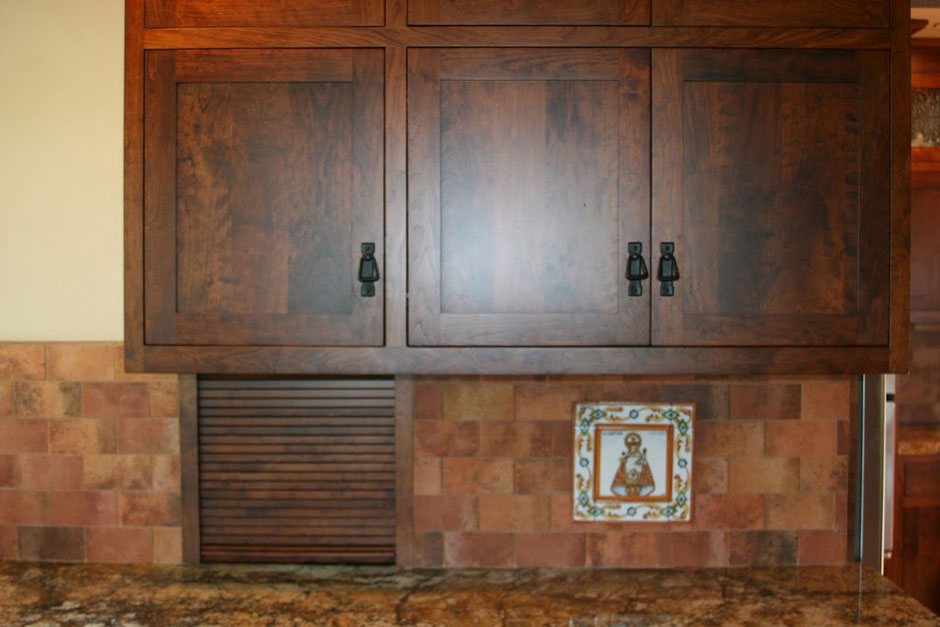 How will my cabinets be constructed?
Handcrafted. We believe that the best quality furniture and cabinets available today are coming out of small wood shops that practice Old World furniture and cabinet making techniques. Their experience and attention to detail is unmatched by mass production factories.
The following is a list of construction features we can product for your custom kitchen cabinet.
Quarter sawn oak
English dovetail joints
Mortis & Tenon
Hidden drawer glide system
Full pull out drawers
Soft closing drawers
Tongue & Groove (upon request)
Through Tenons (upon request)
Dowel Pins (upon request)
Mortis & Tenon w/Dowel Pins (upon request)
If there's specific feature you're interested in that isn't listed please contact us.
From our ever popular Mission Cherry to an intense Dark Cappuccino your custom made kitchen cabinets can be made in a wide range of finishes. If there is a specific finish that you have or would like to match, we can sample it - or you can select from one of our house finishes. The choice is yours.
Where are the kitchen cabinets made?
From California Craftsmen to Amish Country furniture makers you can rest assure that your custom made kitchen is handcrafted in the US by craftsmen with decades of experience and small family shops dedicated to the creation of the highest quality pieces.
How long does it take?
The average lead time, after a design and the specs have been approved, is approximately 6-12 weeks. However, this estimate may differ based on the complexity of your furniture's design and the number of pieces you're having built..